In today's athletic environment there are more opportunities to compete than ever before. Who should athletes be competing against? What kind of competition will further their growth and development best? These are the questions parents, coaches, and athletes are facing.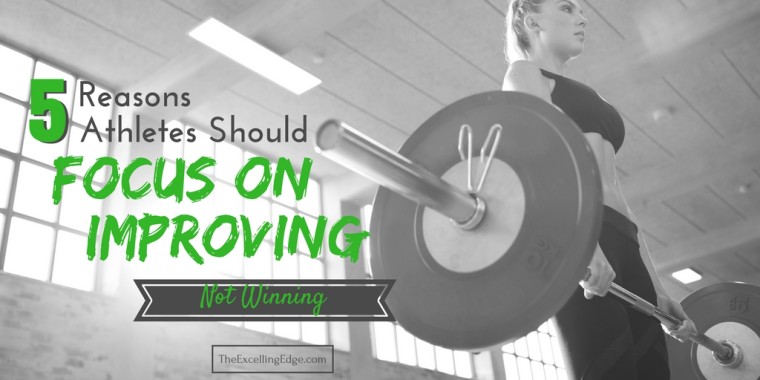 My Crushing First Tournament
I picked up tennis as a young teenager. That summer my family took a vacation to Orlando. I wanted to find a tournament to play in in order to gain some experience. I couldn't find my age or level in the age group bracket so I signed up for the "open" category. I didn't realize this category is reserved for the really good players (think top college players).
As a beginner, my first match was against a player from the University of Central Florida. I was fourteen. I didn't win a single point. He was a good sport about it, but it was embarrassing, to say the least.
Even though I didn't realize it when I registered for the tournament, I clearly made the wrong decision about who to compete against. I got schooled, and I wouldn't say I learned a lot.
The Wrong Competition
When athletes get too caught up in their opposition they often lose sight of the ultimate goal – improving their game.
Facing weaker opponents can encourage an athlete to feel arrogant.
Facing far superior opponents can drive an athlete to feel defeated.
Who Should Athletes Compete Against Most?
Themselves. For most of us we are our toughest competition and our most worthy adversary. When athletes compete against themselves they focus more on seeing personal improvement, hitting new personal records, and improving their levels of performance. In terms of fulfilling an athlete's potential, this mentality will carry them farther than simply trying to look better than or beat their opponent.
Here are 5 reasons why athletes should compete against themselves. Doing so fosters:
Help Your Athletes Compete Internally
Help your athletes set performance goals that are measurable and observable. Stats, percentages, measurements, and ratings are great for this. When athletes are focused on the controllable factors of their performance that can lead to success, they become less anxious and performance improves.
Encourage your athletes to direct their competitive juices toward beating their yesterday by getting better today. Focusing on the process (the little things) will help your players execute at a higher level more consistently, both in practice and competition.
Question: What is one measurable goal you can encourage your athletes to focus on? I'd love to hear from you in the comments below, or on Facebook or Twitter.
Links: