When athletes misinterpret their nervous feelings it sabotages their performance. Coaches can help their athletes understand the purpose behind their nervous symptoms and begin to embrace nerves as excitement for the competition ahead. Embracing nervousness improves performance.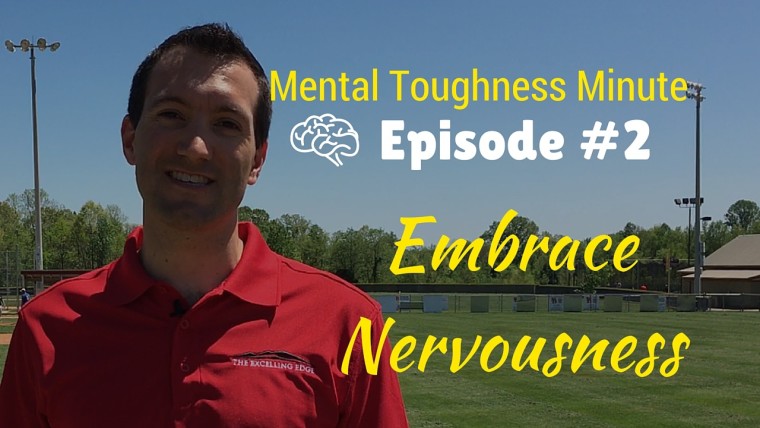 Mental Toughness Minute, Episode 2
The Mental Toughness Minute video series is dedicated to helping coaches build mental toughness in their athletes and teams.
How to Embrace Nervousness
In this episode you'll discover:
What changed my view of nervousness
The consequences of an athlete misinterpreting his or her nerves
Two proven strategies to help athletes embrace nervousness
Practical tips coaches can use to help athletes change the way they interpret the typical signs of nervousness
Watch the Video
Free Download
To help athletes understand their nerves are the body's way of preparing for competition, I developed this free infographic for coaches to hang in the locker room: 5 Ways Your Body Prepares for Game Time.
Help Your Athletes Embrace Nervousness
Now you know two proven strategies to help athletes embrace their nerves. The question is, how will you help your players do just that?
If you are a coach, or know one, who aims to develop the full potential of your athletes, keep an eye out for more upcoming videos, content and opportunities for coaches.
If you want to be the first to get your hands on info for coaches, click here.
Question: What causes your athletes to fear their nerves? I'd love to hear from you in the comments below, or on Facebook or Twitter.