Human performance fascinates us all. What was Roger Bannister thinking when he trained to break the 4 minute mile? Certainly, he was focused on the possibilities. Truly, the magic is found in what an athlete is thinking. Thoughts drive performance.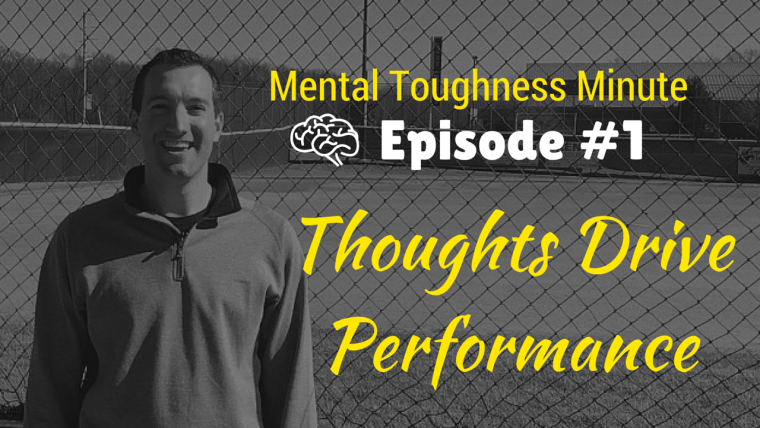 Introducing Mental Toughness Minutes
To find out more about the power an athlete's thinking has over his or her performance, check out my short Mental Toughness Minute video.
This is the first ever episode in a series dedicated to helping coaches build mental toughness in their athletes and teams!
In this episode you'll discover:
A proven model to understanding human performance
The difference between productive and counterproductive thoughts
The impact of how an athlete interprets a situation
The key to helping athletes keep their emotions in check
Watch the Video
Thoughts Drive Performance Model
As a reference, this graphic depicts the cognitive model of human performance.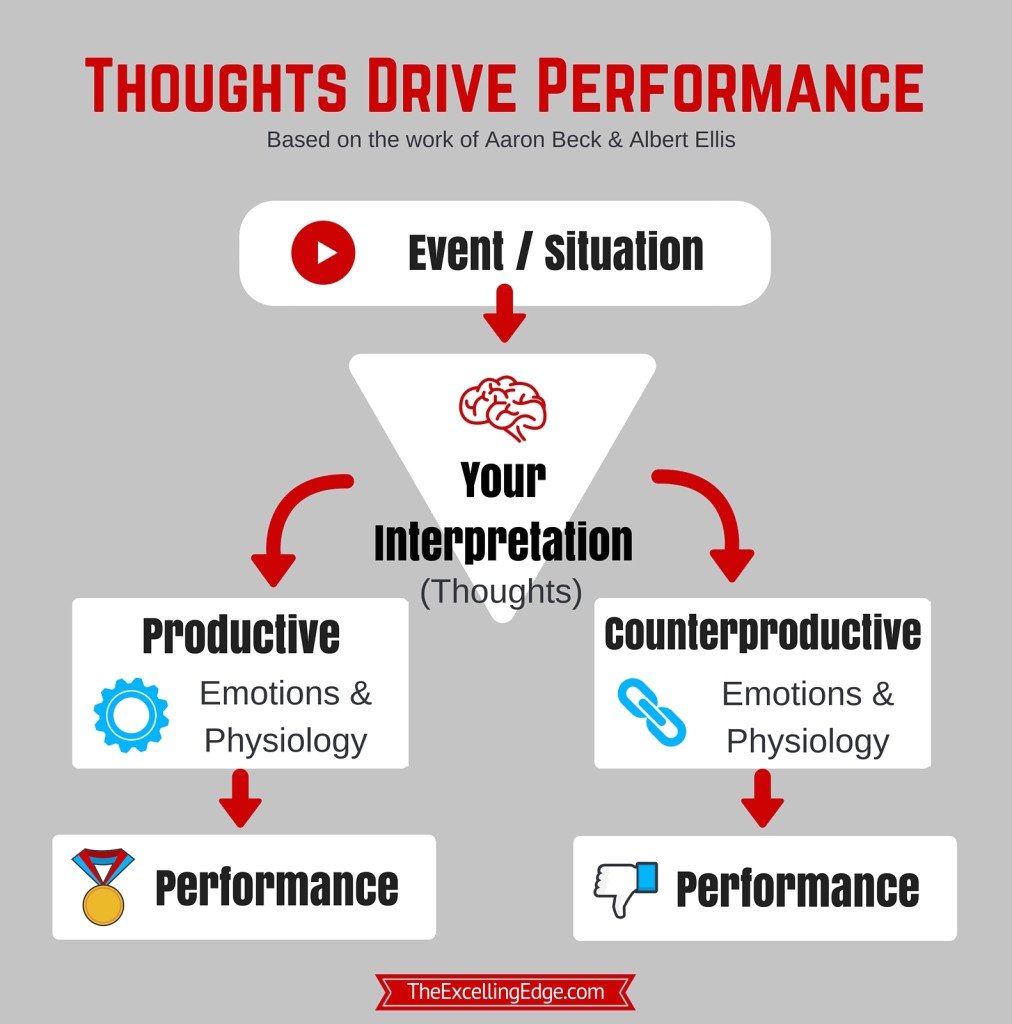 Free Download
To help you remind your athletes about the impact of championship thinking, I created a free poster you can download and hang in your locker room.
Now you know what drives an athlete's performance. The question is, how will you help your players cultivate a championship mindset?
If you are a coach, or know one, who aims to develop the full potential of your athletes, keep an eye out for more upcoming videos, content and opportunities for coaches.
Question: What keeps your athletes from thinking productively and performing at their best? I'd love to hear from you in the comments below, or on Facebook or Twitter.
Links: