No one likes to lose. And yet, in the 64 team bracket that makes up the NCAA Men's Basketball tournament known affectionately as March Madness, 63 teams go home defeated. Or do they?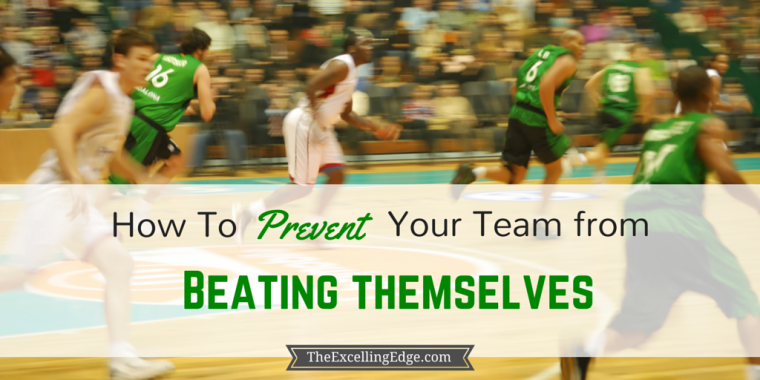 While conversing with my father-in-law as the Wichita State Shockers took on the Notre Dame Fighting Irish in the round of 16, I was reminded of a truth I've encountered many times in sport: sometimes you lose and sometimes you get beaten. Casey Stengel, a big leaguer, said, "most ball games are lost, not won." Let's take a deeper look at that statement.
Most Competitions Are Lost, Not Won
Stengel was referring to how often one team or players beat themselves. Through mental errors, lack of discipline on defense, not sticking to their game plan and so on, one team usually loses the game. The winner simply didn't make as many mistakes as the team who lost. This is what is meant by most competitions being lost, not won.
I recently came across a story of a coach who said his team won every game even though their record didn't reflect his assessment. According to the coach, as long as his players remained focused in each moment of the game (kept a present focus) and didn't get stuck in the past or dwell on the future, he believed that to be a win. Sometimes the score just didn't reflect that. This illustrates a team that is not likely to lose, meaning to beat themselves. They must be beaten by a better team.
Losing vs. Being Beaten
When a team or player beats themselves, the result is tremendous frustration, irritation and disappointment. Thoughts are filled with missed opportunities, poor decisions and sloppy execution. Some athletes beat themselves up inside knowing they didn't perform their best. Ruminating on what should have been only prolongs the pain of defeat.
After this year's NCAA Football's National Title game, Jameis Winston said, "We beat ourselves." He was referring to seven fumbles, an interception and poor execution uncharacteristic for the unbeaten Florida State Seminoles.
However, when a team or player is beaten by a worthy opponent, the result is much different. Undoubtedly, there is a let down. However, the result is respect and admiration of a worthy foe. Such sentiments are heard in these simple words by Gregg Marshall following the Shockers defeat by the Irish, "The better team won tonight."
If you're going to lose, it's better to be beaten than to beat yourself.
Make these 3 commitments to prevent your team from beating themselves.
1. We demonstrate our potential.
Teams that put their full array of talent, skills and abilities on display every time they face off with an opponent don't beat themselves. When coaches say, "Bring your A-game," isn't this what they really mean? This mentality breeds confidence. With this commitment, players aren't afraid to make mistakes because they are playing in the further reaches of their abilities. Ultimately, this is how you continuously improve.
2. We compete with heart.
Teams that lay it all on the line or leave it all on the court play with heart. Their play is characterized by their relentless effort. Players who play with heart are "all in." They don't hold anything back, especially physically. These are the teams that pride themselves on hustle and hard work.
3. We battle to the end.
In post-game interviews today, this is often referred to as resilience. Teams that battle to the end never give up. They don't throw in the towel. These teams play until the final buzzer or the last point. Players with this mentality have a remarkable disregard for the scoreboard. These players simply never quit and will fight for every yard, save, rebound, and interception.
Teams and players that embody these 3 commitments don't lose, but they may get beat. Remember, the two are not synonymous. These teams won't give a win away. And that is precisely the kind of team coaches aim to develop.  Teams who display their potential, compete with heart and battle to the end are nearly unbeatable.
Question: Can you think of a team or player that illustrates these 3 commitments in how they compete? I've love to hear from you in the comments below.
Link: