Winning teams are identified by the results they achieve. They are defined by their winning percentage and championships. However, great success is fueled not by talent or systems but by a team's culture. Peter Drucker said, "Culture eats strategy for lunch." Whether you lead a club, high school, university, or professional team, your success will be determined by your team's culture.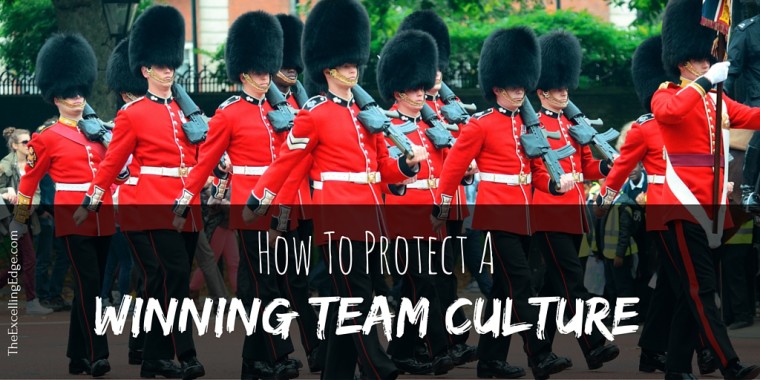 Two Models of Organizational Excellence
Developing a winning culture isn't easy. However, we can learn from tremendous models of organizational culture. Gary Keller, CEO of Southwest Airlines has helped build an empire in airline transportation, which is known for their company culture. They espouse "the Southwest way" of safety and reliability, friendly customer service, and low cost as their main tenets.
Let's look at another model. Dayton Moore became the General Manager of the Kansas City Royals Major League Baseball club in 2006. Last year the team won their first National Championship in 30 years. He has helped turn this small market contender into a championship powerhouse from the inside out. Moore documented his journey in his book, More Than a Season: Building a Championship Culture.
Every Organization Has Culture
At the National Leadership Forum in June 2016, Tim Elmore, Founder of Growing Leaders, shared what he called "The Truth About Culture." Below are his seven truths:
All teams have a culture, by default or design.
People are carriers of culture, good or bad.
Some teammates are more contagious than others.
There are as many cultures as there are managers.
The culture affects behavior more than anything else.
A leader's job is to cultivate a healthy culture.
They do this through their habits and attitudes.
Leaders Must Protect Culture
Organizations like Southwest Airlines and the Kansas City Royals are intentional in how they cultivate their team's culture, as we all should be. They are also intentional in how they protect it.
Coaches must be like farmers. Farmers don't plant crops in good soil and then return to harvest the spoils. A farmer must tend to his crops. He must set the optimal environmental conditions for each crop. This means watering and fertilizing. It also means pruning bad plants and keeping pests from moving in.
How to Protect Culture
Coaches, staff, and players (all leaders) must act like farmers when it comes to tending to their team's culture. Here are 3 ways to protect your team's carefully grown culture.
1. Hire for culture fit.
I recently heard Gene Smith, Athletic Director for the Ohio State University, talk about how he does this with coaches. Smith wants to ensure a prospective coach's values, priorities, and coaching style align with that of the culture the Buckeyes have carefully crafted. If a coach isn't a good fit, then there's no point to hiring them in the first place.
2. Evaluate cultural alignment.
Once cultural norms have been clearly communicated, a team's leaders need to engage a feedback loop to ensure coaches, staff, and players remain aligned. This means recognizing when individuals are exemplifying the mission, values, and behaviors of the team.
Southwest Airlines recognizes employees who demonstrate a "Southwest Heart." Check out their standout employees on YouTube. Leaders also have to confront those who aren't adhering to the agreed upon cultural standards. Sometimes people just aren't the right fit and it's best for the team to let them go.
3. Cultivate culture intentionally.
As Kyle Stark, Assistant General Manager of the Pittsburgh Pirates, said in a recent presentation at the National Leadership Forum in Atlanta, leaders must serve as a gate keeper and "police what comes in and what doesn't." Once you've hired the right people and communicated the expectations, it's time to cultivate a winning crop. This means praising the process, redirecting misguided behaviors, and helping everyone on the team grow and develop.
The best organizations do this top to bottom. Accountability is key.
Protect Your Team's Culture At All Costs
Your team has a culture whether you've intentionally defined it or not. What describes your team's culture? What are you doing to protect it? As you can see, winning teams put a premium on their team culture. They define it, select players and coaches who fit the culture, and then grow those individuals in their pursuit of excellence. As you are intentional in creating and cultivating a winning culture, utilize these 3 strategies to help sustain it.
If you aren't satisfied with your team's current culture, or need some help protecting it click on the contact me page and let's discuss how to take your team where you want to go.
Question: What is one word you would use to describe your team's culture? I'd love to hear from you in the comments below, or on Facebook or Twitter.
Links: