Robert Horry, NBA champion, said, "Pressure can burst a pipe, or pressure can make a diamond." How an athlete responds to the pressure of being on the verge of victory often decides who comes out victorious. Why is it that some athletes seize the moment while others burst like a pipe? An athlete's mentality makes all the difference.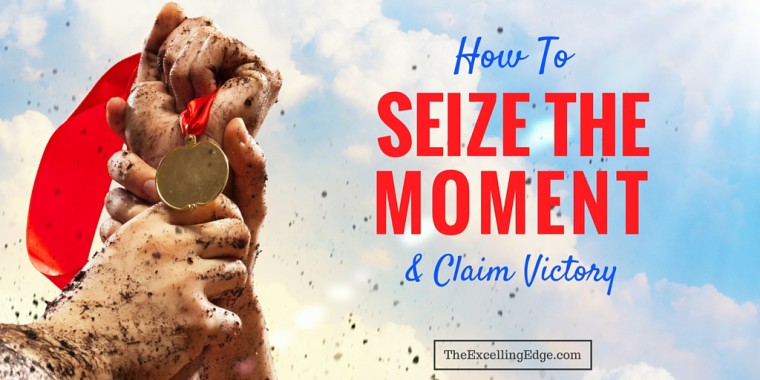 Champions Seize The Moment
Champions are clutch. They often stand out because they play extraordinarily well when the game is on the line. Kobe Bryant made 30 game winning shots in his career. Payton Manning led his team down the field for an NFL record 56 game winning drives. Mariano Rivera is touted as the greatest closer in baseball history, racking up 652 career saves, including 42 in the postseason.
Never Been There Before
This year (2016) at Wimbledon Milos Raonic became the first Canadian to ever reach a Grand Slam finals. He knocked off tennis great, Roger Federer, with an epic performance. Raonic served out the final game with four unreturned first serves against one of the best returners in the game. He showed nerves of steal and a strong belief that he could win.
After the match, Raonic said, "Mentally I had one of my best matches in my career and I think that's what made the biggest difference." He came through in the clutch, when it was all on the line.
What was his mental approach going into the finals? "You face what you have to face," Raonic said. "First and foremost, I've got to face myself, then I've got to face Andy. The rest, if I don't have control over it, I try to make it as irrelevant as possible."
To be sure, Raonic has worked to improve his game. However, he finally believes that he can contend for a championship. And he isn't afraid to fail in the process. To become a champion, you have to think like a champion.
Teach Athletes to Seize the Moment
What keeps athletes from coming through in the biggest moments?
Nerves
Enormity of the circumstances
Lack of confidence and belief in themselves
Fear of failure
Playing not to lose
Help your athletes seize the moment and play their best when it's all on the line using these 4 tips.
1. Stick to what's already working.
Too often I see athletes change their game plans, aggressiveness, or intensity when the game is on the line. They ease up. They get cautious, afraid to make a mistake. Playing it safe is playing not to lose. This is often when victory slips away and players hand the trophy over to their opponents.
Another version of this is when athletes press. They feel like they have to step up their game at the end. Champions win because they stick to their game plan and play within their abilities, not because they stomp on the gas pedal. Stay aggressive. Go for the win. Yet, play within your abilities.
2. Embrace nervousness.
It's natural to get nervous when the finish line is in sight. Your body's physiological reaction simply tells you how bad you want it. As the great Vince Lombardi said, "Winning isn't everything, but wanting to win is." Champions don't run from nerves, or try to calm down, they embrace them. The key is to understand your body's nervous symptoms and channel these emotions as excitement.
3. Focus on the present moment.
Allowing thoughts to drift into the future, what it will be like win, is a crucial mistake that has sabotaged many runner-ups. Champions keep their focus in the present by concentrating on what's important now – strategy, executing well, and making the next play.
4. Believe you can win.
America's Cup winner and Olympic yachtsman Dennis Connor said, "You can't outperform your self-image." If you don't believe you can win, you won't. Confidence plays a big role in an athlete's performance. Champions believe they have what it takes to win. Tennis great and author of Winning Ugly Brad Gilbert urges players to have guts. He says, "When the points or situation are big tell yourself to hit away…go down with your guns blazing."
Free Download
Download the free poster, "What Champions Believe" to help your athletes believe they have what it takes to seize victory.
Train the Killer Instinct
Coaches can help their athletes develop a killer instinct. It starts with building mental toughness. The 4 tips above can help athletes understand how to close out a victory when the game is on the line.
Question: Why do you think athletes struggle to seize the moment? I'd love to hear from you in the comments below, or on Facebook or Twitter.
Links: