The axiom,"The whole is greater than the sum of its parts," originated with Aristotle. In today's culture this is perhaps more evident than ever. Leadership, human resources, and coach education programs emphasize the value of teamwork. Those who actively foster a team environment in their organizations are the ones who rise to the pinnacle of their chosen fields. Countless examples serve as evidence. Whether you are an athletic coach, business manager, or founder of a small start up, building an excellent team will sky rocket your success.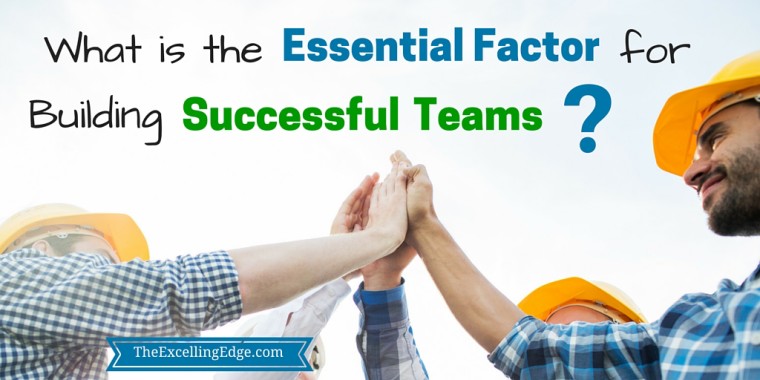 2 Leaders of High Performing Teams
Pete Carroll is the head coach of the Seattle Seahawks. His coaching philosophy centers around relationships, brotherhood, and team commitment. One example of this is the "I'm IN" slogan that every player taps as they leave the locker room to take the field. In the 2013-2014 NFL season, the Super Bowl Champion Seattle Seahawks did not have the highest paid talent, but they put a premium on playing as a team for the betterment of the team.
"Coming together is a beginning. Keeping together is progress. Working together is success," said Henry Ford. We see this philosophy play out in sports, business, and non-profit organizations. It is a fundamental concept. A leader must be able to bring his or her team together and work in unison toward the organization's goals.
The Value of Cohesion
When it comes to building great teams, it starts with cohesion. Why is team cohesiveness so important?
Let's begin with a definition for cohesion. Cohesion is comprised of multidimensional forces causing groups to stick together, resist disruptive forces, and unite in the pursuit of group goals and objectives (Festinger et al., 1963; Gross and Martin, 1952; Cota et al., 1995; Mudpack, 1989). When teams talk about having chemistry, having bonds, and gelling together, this is what they mean.
In a survey of 65 U.S. Olympic coaches from the 1996 Atlanta and 1994 Nagano Olympic Games, cohesion was identified as one of the top three factors influencing success (Gould et al., 2002).
Researchers have confirmed that, in sports, a team's cohesiveness is linked to their performance. Carron et al. (2002) found that more cohesive teams outperform less cohesive teams. Furthermore, while cohesion leads to greater success, greater success also increases a team's cohesiveness.
When it comes to group development, group maintenance and achieving group goals and objectives, Galembiewski et al. (1974) found that cohesiveness was the single most important factor.
In your pursuit of building a high performing team, cultivating cohesion is an essential target area.
So, how do you cultivate cohesion in your team?
How to Cultivate Team Cohesion
To increase team cohesion, leaders must foster the group through the four stages of team development: forming, storming, norming, and performing (Tuckman, 1965).
When organizations struggle to perform (get results), leaders often focus on strategy and techniques, when the real problem is a lack of cohesion within the team.
Team building is the best way to walk a team through these progressive stages. Research by Carron and Spink (1993) demonstrate that a team building intervention program has a substantial impact on perceptions of cohesiveness and on individual's desirable behaviors within organizations.
Why Invest in Team Building
Leaders should deliberately create team building opportunities for their teams.
I'm not talking about ice cream socials, trust falls, or a pilgrimage to the Andes Mountains. While those can all be fun activities, the purpose in doing them must be made clear.
Brawley and Paskevich (1997) define team building as a "method of helping a group increase effectiveness, satisfy the needs of its members, and improve work conditions." Team building, whatever the event, is about bringing people together for common goals, communicating, growing, and then channeling this cohesion into organizational efforts.
The main goal of team building is to enhance communication, motivation, and productivity. Team building does that. However, there are numerous additional benefits to bolster the case for making team building a consistent part of your organizational development program. This is for athletes, employees, ministry teams, etc.
Additional benefits of team building:
increases morale
greater acceptance of roles and responsibilities
increases engagement
illuminates a team's strengths & weaknesses
identifies leadership skills
improves problem solving
enhances collaboration
increases revenue
Free Download
To help you cultivate high performing teams, check out my free download: "8 Essential Team Building Books Every Leader Needs."
Great Leaders Build Great Teams
This is what success is built on. Great teams have high cohesion. Team building helps you get there. As a leader, your job is to make your team successful. In the case of team building, that might include getting out of the office, having some fun, and getting a little crazy once in a while.
Question: What is one factor that gets in the way of building team cohesion?